Canfield Utility Billing Department
The utility department is responsible for meter reading, billing, cash collections and customer service for water, sewer and storm water. The City serves customers both inside the City limits of Canfield as well as outside the City limits.
There are 3 separate utility systems owned and operated by the City of Canfield:
The City of Canfield is committed to providing exceptional services to our utility customers. The utility department strives to provide as much information to our customers as possible, we hope that you find everything you need on this page, if not please feel free to give us a call @ 330-533-1101 and ask for Jizelle.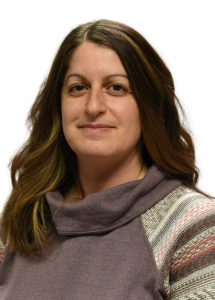 Jizelle Karas
Account Clerk
Jkaras@canfield.gov
---
If you feel there is an emergency situation within your home or business regarding Canfield Utilities, call 330-533-1101 during business hours (Monday-Friday, 8:00 a.m.-4:30 p.m.).
After hours, please contact the Police Department at 330-533-4903. They will assess the situation and provide the proper assistance.
Payment by check or money order may be made by mail and sent to:
Canfield Utilities
104 Lisbon St
Canfield, OH 44406
Or, you may drop your payment off at the Municipal Building between the hours of 8:00 a.m. – 4:00 p.m. Monday through Friday.
If you are unable to bring your payment during business hours, we are able to accept payments in the Utility Department Drop Box located in the lobby of the Police Department.
Payments dropped overnight will be processed the next day.
The Utility Department performs what is called a Final Reading on properties that have been sold or newly rented. The person moving out or selling property arranges for a final reading whereby the meter reader comes into the home on the last day of occupancy and takes a reading off the actual meter inside the residence/company.
An appointment is made for a specific day and time – you do not have to wait around for hours for the meter reader to come. If the property is a rental, the landlord must also contact us to confirm this move.
This reading must be done from the meter; a remote reading is not acceptable.
The new owner or renter is required to make application with our offices. Failure to do so in a timely manner may result in termination of water service to protect the property.
Quality of water is ensured by the Mahoning Valley Sanitary District (a.k.a. Meander Water) located in Mineral Ridge, Ohio.
Questions regarding taste, testing, hardness, etc. may be answered by contacting MVSD at 330-799-6315 or learn more about our supplier online at www.meanderwater.com.
---
City of Canfield
Utilities Department
104 Lisbon St.
Canfield, OH 44406
Phone: (330) 533-1101
Fax: (330) 533-2668
Email: jkaras@canfield.gov
Hours of operation are:
Monday through Friday
8:00 AM to 4:30 PM